Pope Francis Arrives in Holguin to Hold Second Mass in Cuba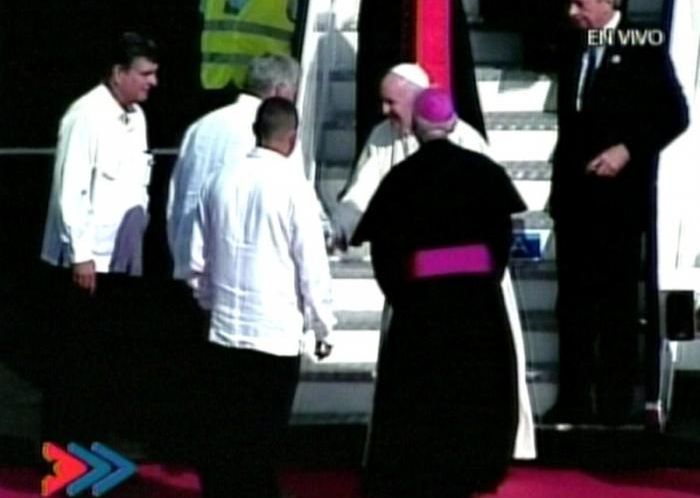 Around nine thirty this morning, September 21st, Pope Francis arrived in Holguin, where he will celebrate a historic mass, in the first visit ever made by a Bishop of Rome to this Cuban city.
The Holy Father was welcomed at the local Frank Pais Internacional Airport by Cuban First Vice President Miguel Diaz-Canel, and by authorities of Holguin Diocese. The Holy Mass is scheduled to begin at 10:30A.M. after a tour to the city, where locals have gathered to welcome Pope Francis until his arrival at the Revolution Square.
Historic Meeting of Pope Francis with Cuban Revolution Leader Fidel Castro
According to the apostolic program, the Holy Father will climb the Loma de la Cruz this afternoon, from where he will bless the city, and then will visit a statue of Saint Juan Pablo II.
Around five o'clock this afternoon, The Pope will leave for Santiago de Cuba, where he will celebrate the last mass in the island before departing for the United Status to continue his papal tour.
---
---
Make a comment
Escambray reserves the right to moderate comments which are disrespectful, offensive, vulgar, or that attempt against the dignity of either a person or a social group.
The mandatory fields are marked.