Under the slogan "It's time now to end the Blockade!," the 26th Pastors for Peace Caravan was presented in the United States, Cubasi website says.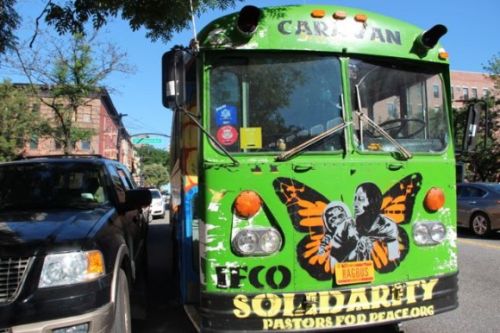 Pastor for Peace co-director, Gail Walker, stated that the example of the Cuban people and its resistance for more than 50 years is today a source of inspiration for that organization.
In the presence of more than 100 friends of Cuba, the act was held at the Baptiste Church located at 623 Florida Avenue, in Washington.
In the activity, Walker recalled the work of the caravans for more than 20 years, the website stresses.
The act was also used to pay tribute and continue the work made by Rev. Lucius Walker, founder of the solidarity movement, who died in September 2010.
According to the Cuban website, the Caravan already started its journey in Canada, and was expected to enter yesterday in U.S. territory, to continue an extensive tour of eight different routes.