Organizations of regional and global concertation grouping the majority of world countries expressed at the United Nations their support to Venezuela in face of U.S. aggressiveness.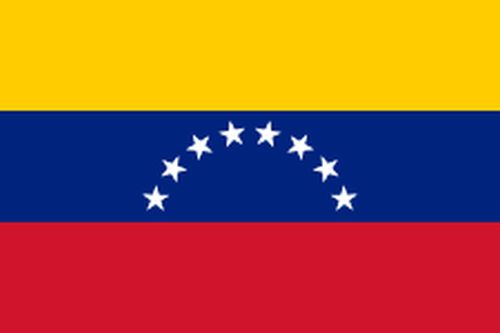 In a lengthy session called Day of Solidarity with the People and Government of Venezuela, diplomats of several nations who spoke the eve at the Council of Fiduciary Administration, in the name of integrationist blocs, demanded that Washington dialogues with Caracas, in order to discuss and solve their differences.
After the inaugural speech of Venezuelan ambassador here, Rafael Ramirez, the Community of Latin American and Caribbean States (Celac), the Bolivarian Alliance for the Peoples of Our America-Trade Treaty of the Peoples (ALBA-TCP), the Union of South American Nations (Unasur), the Group of 77 plus China and the Movement of Non-Aligned Countries (Mnoal).
The rejection was overwhelming against the Executive decree of United States President Barack Obama, last 9th March, that designates the South American nations as an unusual and extraordinary threat to the greatest military and economic power in History.
Latin American and Caribbean diplomats stressed the effort of that geographic area's countries to proclaim themselves a zone of peace and the peaceful solution of controversies, scenario threatened by the aggressiveness of the White House.
The region has changed and is now full of sovereignty and dignity, affirmed the permanent representative of Ecuador to the UN, Xavier Lasso, in the name of Celac.
On his part, the ambassador of Cuba, Rodolfo Reyes, stressed the firm position of ALBA-TCP in condemnation of Obama's decree and its demands to Washington to respect self-determination of the peoples and the non interference in their internal affairs.
Also the top representative of Uruguay here, Gonzalo Koncke, reiterated the stance of Unasur, while the Iranian Charge d'affaires, Hossein Dehghani, referred to the solidarity of the Non-Aligned Movement made up of 120 States.
The Group of 77 plus China, bloc of 134 countries, presided in 2015 by South Africa, also expressed at this forum the support to Venezuela.
The diplomats read at the meeting different communiqués emitted by those organizations in the last month, supporting Caracas and condemning Washington's unilateral actions.
Also in the name of their nations, Syria, Russia, Nicaragua, Iran, Zimbabwe, Sudan, Palestine, Cuba, Bolivia, Argentina and St.Vincent and the Grenadines, expressed their solidarity to Venezuela.
In declarations to Prensa Latina, Ramirez thanked the international support and expressed confidence in the force of solidarity that his country receives from Latin America, the Caribbean, Asia, Africa and other parts of the planet.
Obama has no other way out but to revoke the decree before the international demands and inside the South American nation, where already six and a half million people have signed a petition against United States aggressiveness.