US President Barack Obama today asked Congress to lift the unilateral sanctions imposed against Cuba for over half a century, because that policy failed and resulted counterproductive for the United States.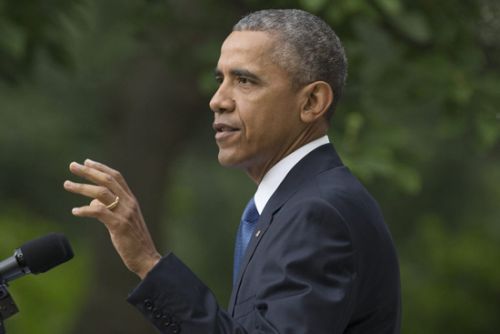 When announcing from the White House, an agreement to restore diplomatic relations for the first time since 1961 and the reopening of embassies in Havana and Washington on July 20, Obama reiterated that such punitive actions only brought suffering to the Cuban people.
On Wednesday, Obama and Cuban President Raul Castro, exchanged letters in which they expressed their decision to reopen diplomatic missions in that time.
We must take steps to allow US citizens to travel to the island, which was prohibited by the laws of the Capitol, and strengthen relations with our neighbors, added the president.
He added that improving ties with Havana will have a positive impact on the image of Washington in Latin America and, in this regard, noted that Brazilian President Dilma Rousseff, personally expressed her satisfaction with this new course in the actions with Cuba.
The president announced that Secretary of State John Kerry will travel to Havana to be present at the opening ceremony of the embassy on July 20.