The Electoral Observation Mission from the Organization of American States (OAS) praised today the high turnout in regional elections celebrated yesterday in Bolivia.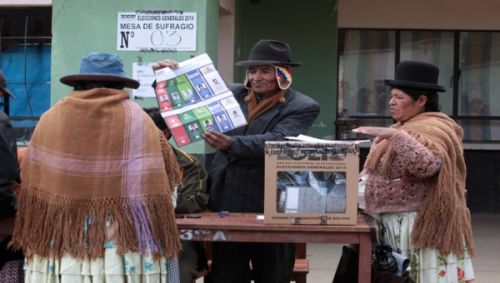 The team of observers, led by Guatemala former president Álvaro Colom congratulated once again the citizenry, which proved its civic commitment at the tolls last Sunday".
An OAS statement stresses that the plurality showed at the polls is expression of democracy in the country and recognizes the effort carried out by the Plurinational Electoral Body.
Meanwhile, chief of the Observers Mission of the Union of South American Nations (Unasur) Wilfredo Penco, congratulated Bolivia for an excellent electoral exercise carried out last March 29th.
We would like to congratulate the Bolivian people for its tremendous mobilizing capacity and civic spirit. They gave an example to the world on how elections should be conducted, Penco told Boliviana de Television.