Cubana de Aviacion started a second direct flight from Buenos Aires to a vacation destination in the island during the height tourist season, to help increasing the flow of Argentinean travelers.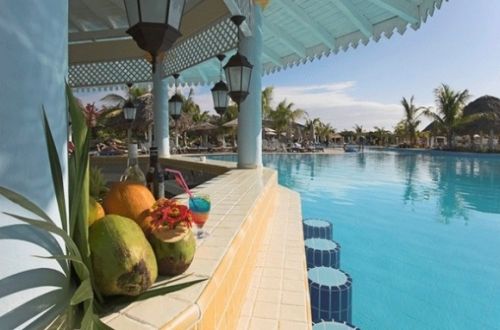 The new weekly departures Buenos Aires-Santa Clara, presented last night during a lively activity, is added to the already existing Buenos Aires-Cayo Coco, with which the Cuban banner airline promotes that Argentine tourists travel from their capital straight to the beach resort chosen by them.
Irina Plana, director of the Cubana de Aviacion representation in Argentina, told Prensa Latina that the new effort seeks to strengthen the airline's presence in this South American country, where it has operated for 30 years.
Some seven airlines are flying from Argentina to the island, but so far Cubana de Aviacion is the only company that provides this nonstop service from Buenos Aires to the beach.
This helps increasing the number of travelers, as the Argentine tourist usually chooses the beach destinations for their holidays "and precisely, this is what we want to satisfy and facilitate," Plana said.
To the 52 flights that the banner airline of the island have so far been carried out in its regular weekly chronogram between Buenos Aires and Cayo Coco, about 18 more are included with departure to Santa Clara, expected from now to April, "but we could keep it depending on the influx of travelers," the manager said.
During the ceremony, Cuban ambassador, Orestes Perez, praised the growing relations of the Argentine tour operators and travel agencies with Cubana de Aviacion to cover flights.
The Cuban ambassador stated that a growth of 18 percent of tourist flow to Cuba enabled to exceed three million foreign vacationers much earlier than expected, a demand which imposes that tourist authorities continue striving to improve the quality of services.