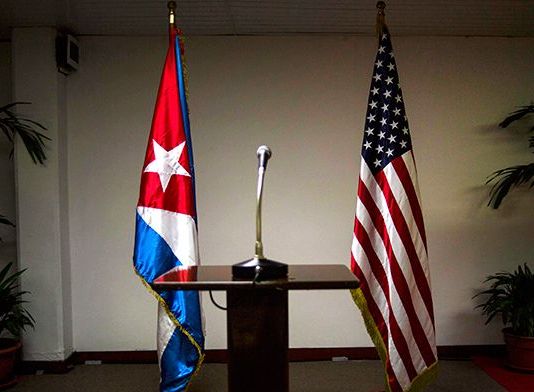 A meeting between delegations of Cuba and the United States will be held in Havana on Monday, March 16th, to exchange on topics related to the process of reestablishment of diplomatic relations.
According to a note released Saturday, the delegations will be chaired by the Josefina Vidal, general director of the United States department at the Cuban Ministry of Foreign Affairs, and the Assistant Secretary of State for Western Hemisphere Affairs, Roberta S. Jacobson.
This meeting will be held "in correspondence with the communication that both sides agreed to maintain after the conclusion of the second round of talks on February 27, 2015, in Washington", says the statement of the director of bilateral affairs of the US general directorate at the Cuban Ministry of Foreign Affairs.
The decision to start this process was announced simultaneously on 17 December by the President of Cuba Raul Castro, and the President of the United States Barack Obama.