The first 27 Municipal Assemblies of the Communist Party of Cuba (PCC) were held this weekend, with which this process, to be run until October, started, Granma newspaper reported.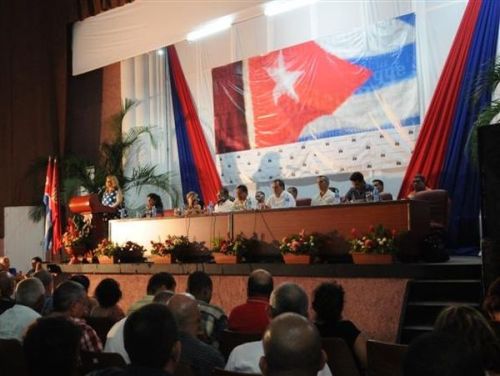 Among the main issues under discussion were the analysis of the implementation in each territory of the Economic and Social Policy Guidelines, adopted by the 6th Congress of the PCC, as well as the Goals set by the First National Conference.
The Committees and Bureaus that will lead the work of the political organization in each municipality, were also elected.
Members of the Politburo and the Central Committee Secretariat, as well as members of the PCC Provincial Bureaus, participated in those assemblies.
The municipal and provincial assemblies are the prelude of the Seventh Congress of the PCC, to be held from April 16 to 19, 2016.