Mexican President Enrique Peña Nieto, received today his Cuban peer Raul Castro, who pays an official visit to that country.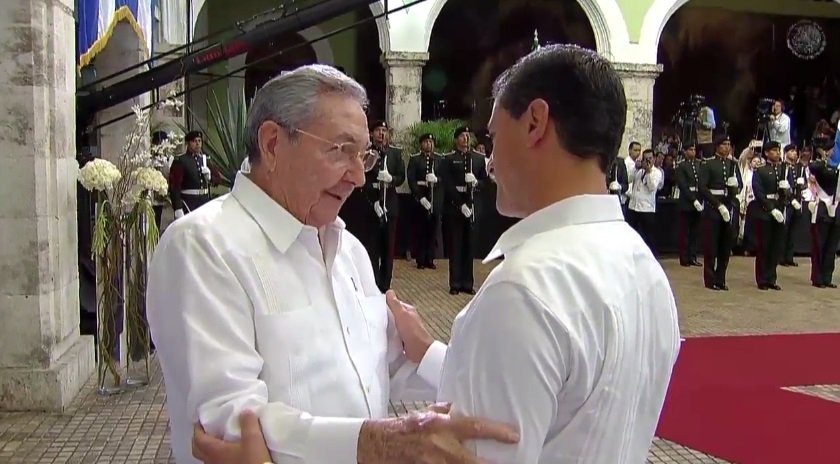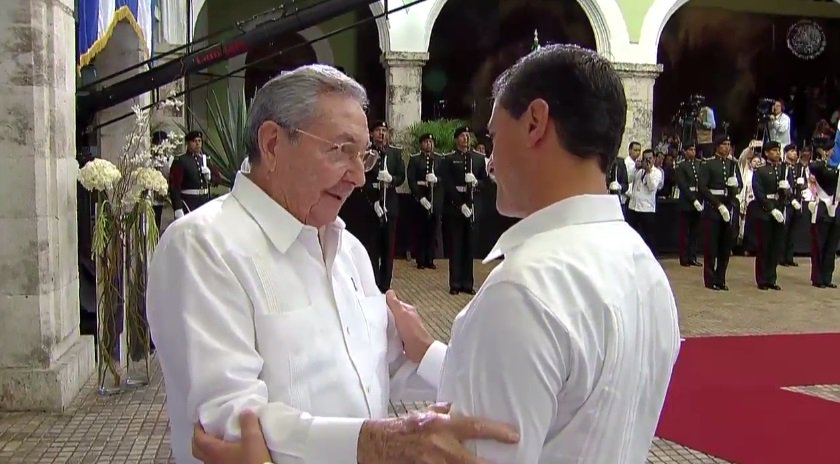 Both presidents met at the government palace, which is a building of the XIX century located at Plaza de la Independencia, in the Zócalo in the Yucatan capital.
The Cuban delegation is also made up by the ministers of Foreign Affiairs, External Trade and Foreign Investments, Education and Food Industry.
The Cuban president presented his honors to the children heroes of Chapultepec at the Mejorana Park, who were cadets who gave their lives resisting the US invasion and are marthyrs in Mexican history.
"We are very happy with this his first visit to our country in the framework of this renewed bilateral relationship and we are very happy with the love we feel for Cuba, said the Mexican Foreign Minister Claudia Ruiz Massieu.
Also the Governor of Yucatan Rolando Zapata said that the links with Cuba were historic.