Mexican President Enrique Peña Nieto will meet on September 24 with parents and relatives of the 43 Ayotzinapa students, who went missing after force disappearance almost one year ago, the media published.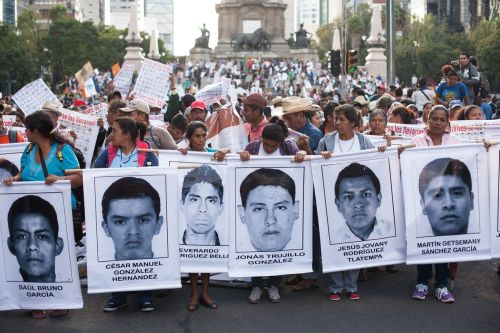 The Government Secretary's Office confirmed the assertion above, while in the state of Guerrero, Vidulfo Rosales, of the Tlachinollan Mountain Center for Human Rights also did, the newspaper La Jornada said it today.
Around 60 relatives, representatives of two civil organizations, the members of the Interdisciplinary Group of Independent Experts and federal officials, led by President Peña Nieto and Government Secretary Miguel Angel Osorio will attend the meeting.
The place for the meeting will be decided in the coming days, according to the president's agenda and the agreements to be reached with relatives of the students that went missing on September 26-27 in 2014, in the municipality of Iguala, state of Guerrero.
The bulletin issued by the Government Secretary's Office said the Presidency of the Republic would endorse its commitment to comprehensive assistance to direct and indirect victims, and would continue the investigation until the facts are clarified , the newspaper said.
Rosales, attorney of the victims' parents, said they would demand a thorough investigation from the president in the case of the forced disappearance of the 43 students of the Teachers' Rural School Raul Isidro Burgos, in Ayotzinapa.