Six people were killed by an earthquake of 6.5 magnitude on the Richter scale in the city of Hotan, Autonomous Region of Uygur Xinjiang, in northwest China.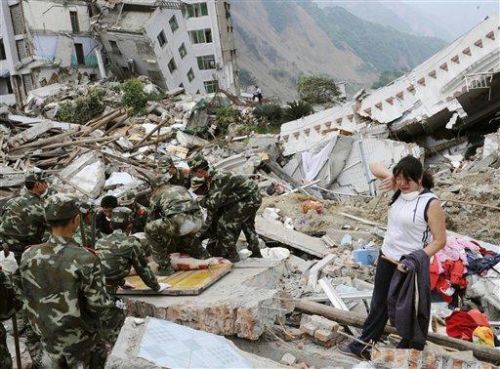 Given that fact that the quake also left 50 wounded people, authorities issued an emergency alert level IV this afternoon and called the population to remain calm.
The quake, recorded in the district of Pishan at 9:07 local time, also led to the closure of the airport in Hotan.
The epicenter was 37.6 degrees north latitude and 78.2 east longitude with a depth of 10 kilometers, according to the Center of the Seismological Network of China .
Shortly after the quake, aftershocks of about 3.0 and 4.6 magnitude rocked the area, the Center said.
The Ministry of Civil Affairs and the National Commission for Disaster Reduction of China sent rescue teams to help in areas affected by the quake.
These institutions have sent 1,000 tents to that district with a population of 258,000 inhabitants, mostly belonging to the Uygur ethnic minority.
The level IV alert is the lowest in the national system of emergency response, and involves a continuous signal of alert of 24 hours, with daily reports of damage caused and the sending of money and relief materials at a maximum of 48 hours.