The lead singer of the Rolling Stones, Mick Jagger, now walks in the historical and cultural sites of the Cuban capital, and exchanges with fans of the legendary British band.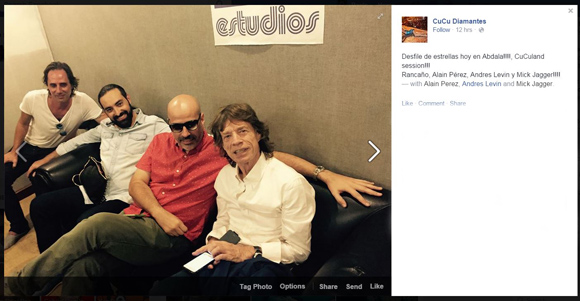 Jagger arrived this weekend to the island next to one of his sons, in a visit that could be related to the concert that the group plans to take place in Havana, as part of its tour in Latin America, Granma International advanced.
The interest of the band to perform in Cuba for the first time was released by the guitarist of the Rolling Stones, Keith Richards, who referred to the possibility of giving a concert next March at the Latinoamericano Stadium, in Havana.
Richards also revealed that the current bassist of the group, Darryl Jones, who played in Cuba with The Dead Daisies, influenced the interest of the group to appear on the island.
Founded in 1960, the band is considered one of the most influential in the history of rock because created solid foundations in the gender that still remain.
With several awards, including three Grammy Awards, the Rolling Stones are one of the most popular rock groups in the world music scene.