Swiss Joseph Blatter, president of FIFA, today announced at a press conference that he tended his resignation to the Board of Directors.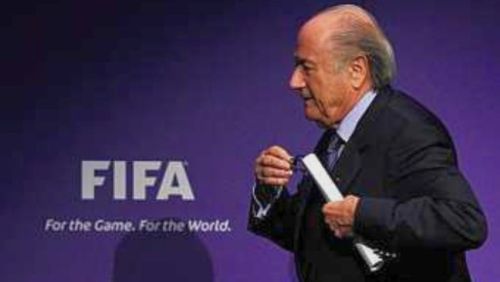 Despite having been supported in elections, not everybody shares it. So I put my resignation to the football's world's leaders. I take this decision of resigning in order to clean up the image of FIFA, that needs a profound restructuring, Blatter said.
In the meeting with journalists at the headquarters of FIFA, in this city, Blatter informed that he won't go after a re-election as the head of the football governing body.
I'm going to organize an extraordinary Congress to decide a replacement in the Presidency, he said.
The Swiss, 79, head of FIFA since 1998, was re-elected on last Friday, May 29, two days after the arrest of seven senior members of that entity in Switzerland. It was upon request of the United States Justice Department, which requested their extradition to prosecute them for supposed corruption.
The elections are over, but the implications of FIFA have not ended with the scandal, Blatter said.
The extraordinary Congress, according to the Executive Domenico Scala, could be made from December to March 2016, prior to the ordinary Congress, which will be held in Mexico city in May of next year.