The most significant experiences and developments in orthopedics and traumatology in the world are evaluated during the 26th International Congress of Orthopedics, Camaguey-2015, attended by about 250 delegates from 18 countries.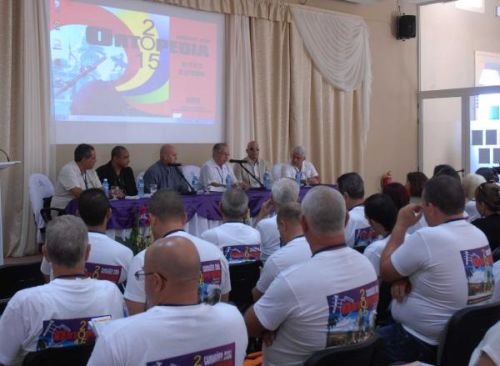 Prestigious specialists from Mexico, Canada, France, Spain, Italy, Germany, Martinique, Angola, Japan, China, Panama, United States, Argentina, Dominican Republic, Peru and Cuba, are exchanging ideas in Camaguey, Cultural Heritage site, about 570 kilometers east of Havana.
During the first session today were evaluated surgical practices to upper limbs applied at Hospital Medical Center Adolfo Lopez Mateos, in Toluca, Mexico, presented by Dr. Yuri Andel Arevalo.
Also, Dr. Juan Miguel Diaz emphasized on a preliminary study of fracture treatments using titanium plates and screws at the Hospital Calixto Garcia and The Longevity, Health and Aging Research Center, Havana.
Also, specialists from the Provincial General Hospital Antonio Luaces Iraola, Ciego de Avila, presented their work about the use of external fixation for complex fractures of the distal radius with satisfactory results.