US Democratic frontrunner for the presidential elections, Hillary Clinton, defended in Miami, Florida, the dismantling of the blockade the United States has maintained on Cuba since 1962.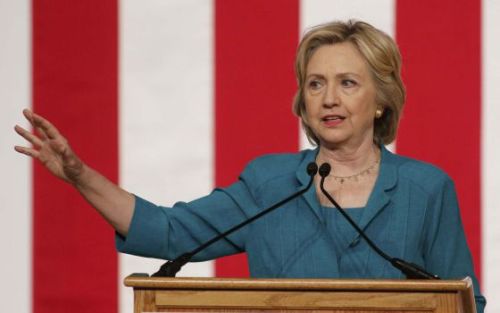 Speaking at a forum of the National Urban League, bringing together the black community, in Fort Lauderdale, as well as a speech at Florida International University, the former secretary of State intended to support the policy of rapprochement with the island boosted by the administration of President Barack Obama, her campaign's team announced.
Clinton also criticized her Republican opponents for defending what she considers failed policies of the past, the source stated.
During the forum, Clinton will come together with Florida's former governor and Republican candidate for the White House, Jeb Bush, a fierce opponent to any bilateral tie between Washington and Havana.
On several occasions, the former First Lady defended the lifting of the blockade on the Caribbean nation.
In her book "Hard Choices," she ensures that while she remained leading the Department of State from 2009 to -2013, she advised Obama to review the policy of trade sanctions against Cuba and the travel ban on U.S. citizens to the island.
The ideas the most likely to be the Democratic candidate for the 2016 presidential elections thinks to defend caused the immediate reaction of one of her possible contenders, Republican Sen. Marco Rubio, the most active of the anti-Cuban policy's spokesmen in the Congress.
Rubio and others figures from her party promised that if they win in the November 8, 2016 presidential elections, they will close the embassy in Cuba, opened on July 20, and will break the diplomatic relations with the Caribbean nation.
However, specialists on the issue warn that this statement is far from what recent polls reveal, according to which about 60 percent of Americans support the restoration of relations with Cuba.