Giustino Di Celmo, a friend of the Cuban Revolution who lost a son in Havana victim of a terrorist attack, died yesterday night at the age of 94, it was officially announced today.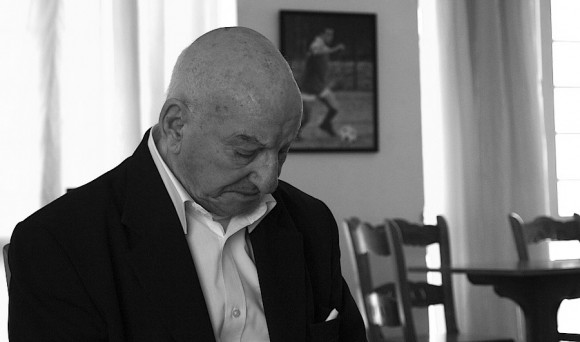 Di Celmo, a merchant by profession, traveled to Cuba for the first time in 1992 and during the most difficult years of the special period, he defied the blockade and threats hovering over this country, providing assistance in obtaining goods deficit for the people, says a note released here.
After the terrorist action against his son, Fabio, on September 4, 1997, in the lobby bar of the Copacabana Hotel, he decided to settle permanently on the island and was dedicated to denounce events of this kind against Cuba from the most diverse forums, the text added.
He also called for international solidarity with the Caribbean country and was a champion in the battle for the liberation of Elian Gonzalez after being kidnapped in Miami, and the return to the homeland of the five Cuban heroes who complied with cruel and unjust imprisonment in US jails.
Veteran of World War II, anti-fascist fighter, and man of peace, Di Celmo applied to become a member of the Communist Party of Cuba, exceptional status granted on September 30, 1997.
With his example, he captivated the affection and admiration of the people and his name will be registered as an example of solidarity with our country, highlights the note, adding that in response to the will of their children, the body will be cremated and subsequently repatriated to the home country.