Some 2,000 delegates from unions across the continent participated in the International Meeting on Solidarity with Cuba, organized in Havana as part of the activities for the International Labor Day.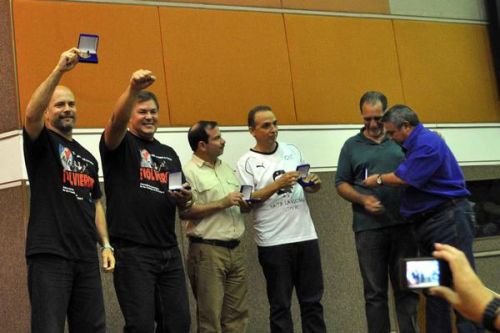 The Havana's Conference Center has hosted for more than ten years this meeting and on this occasion has the special motivation of celebrating the return of the five Cuban fighters imprisoned in the United States for fighting terrorism.
The release of Gerardo Hernandez, Ramon Labañino, Antonio Guerrero, Rene and Fernando Gonzalez, was the center of the work carried out by groups of solidarity with Cuba.
Ernesto Freire, head of the Department of International Relations of the Confederation of Cuban Workers (CTC) said that these meetings fostered various initiatives to support the freedom of the Five, as they are known, and for that reason the five heroes will be able to show their appreciation to those who gathered the world public opinion in favor of this cause.
Freire said that in the meeting the future agenda of solidarity with Cuba will be outlined, including key issues as the lift of the economic blockade set by the United States and the closure of the illegal base in Guantanamo.
Delegates from Indian unions will participate after an absence of some years, as well as representatives from Australia and Nigeria.
The meeting will also be attended by Cuban delegates, with largest delegations from sectors of industry, hotel, tourism, public management, gastronomy and services.