French President Francois Hollande concluded today his visit to Cuba, considered historic for being the first of a president of that European country to the Caribbean nation.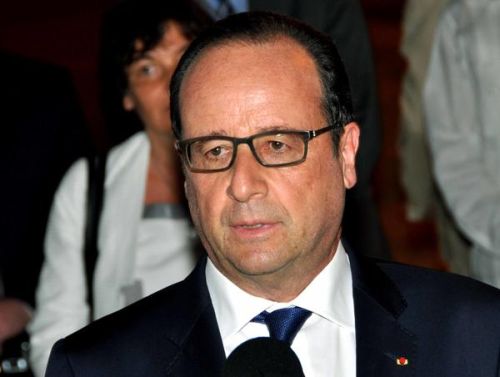 Hollande travelled today morning to Haiti, last stop of a tour of the Caribbean that already included the oversees French territories: St. Barts, St. Martin, Martinique and Guadeloupe.
During his visit to Cuba, the French head of State was welcomed by President Raul Castro and the historic leader of the Revolution, Fidel Castro.
Hollande, of the Socialist Party, gave a magisterial lecture at the Main Lecture hall of the Havana University, where he urged for ending the U.S. blockade on Cuba and said he will do everything possible because those measures could be finally canceled.
He also recognized the role played for this nation in Latin America and its role in the peace process in Colombia.
"Coming to Cuba is to come to a country that represented for Latin America a way of expression, claim of dignity and independence. This explains to play an important role in many mediations and favors peace," he said.
After attending the ceremony of signing of several cooperation agreements at the University of Havana, the president opened the new headquarters of the French Alliance, at the central Paseo del Prado, and broke the protocol with an impromptu walk through that traditional avenue.
The statesman participated yesterday in a forum of business people from the two countries and laid a wreath at the monument erected to Jose Marti at the Revolution Square.
Hollande also met with Cardenal Jaime Ortega, to whom he imposed the Legion of Honor.
Questioned by Prensa Latina on the meaning of this visit, French Justice Minister Christiane Taubira described it as historic, and stressed the role played by Cuba in the Caribbean and its strategic stance in the region.