The French police have conducted hundreds of raids, arrests and weapon requisitions since the terrorist attacks in the capital little more than seven days ago.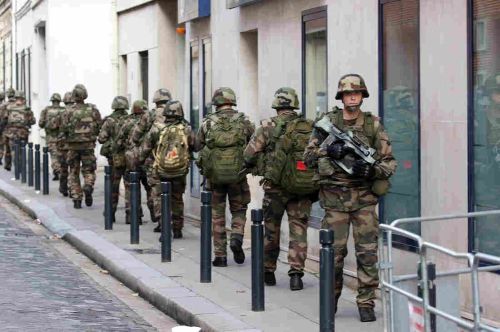 For this weekend, authorities declared a night time curfew in a neighbourhood of Sens, a town about 100 kilometers southeast of Paris, where security agents found unauthorized weapons during homes searches.
All this was done without a warrant, under the new powers permitted under the state of emergency declared in the country since the attacks.
It was also reported that a Muslim place of worship was closed in the Alpes-Maritimes department.
The Police has records of 10.500 people allegedly linked to Islamic radicalism, according to released data.
Prime Minister Manuel Valls said that 'We must expell the enemies of the Republic'.
The Minister of the Interior, Bernard Cazeneuve, said that 'the government would close mosques that preached hatred'.
The situation is particularly complex in a country like France, with one of the highest Muslim populations in Europe. The fact that this community is not truly integrated is considered as a cause when the attacks are analyzed.
Some experts warn that after the recent bombings, could increase xenophobia, racism, Islamophobia and other forms of discrimination.
A teacher of a Jewish school and a woman wearing Islamic veil were attacked last Thursday in the city of Marseille.
On November 27 there is scheduled a national tribute to victims of the shootings and explosions that occurred on the November 13.