Cuban President Raul Castro received his Venezuelan counterpart Nicolas Maduro, occasion in which they both expressed satisfaction with the excellent relations between the two countries, Granma newspaper reported.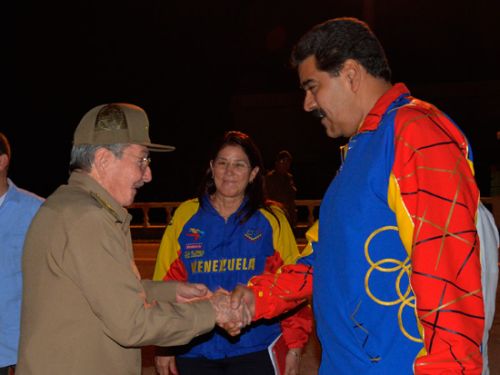 They also talked about important issues of the regional and the international agenda, he added.
The host president reiterated Cuba's support to the Bolivarian Revolution and to the civic-military union headed by Maduro.
On the other hand, the Venezuelan President expressed his profound joy for being able to meet with the historic leader of the Cuban Revolution, Fidel Castro for his 89th birthday.
The meeting was also attended by Cilia Flores and Foreign Minister of Cuba, Bruno Rodríguez, according to Granma.
After the interview, President Raúl Castro told good-bye to the visitors at Havana's International Airport José Marti.