Cuba has received more than 300 formal requests to settle in the Special Development Zone Mariel (ZEDM), it was reported in an online business forum prior to the Summit of the Americas.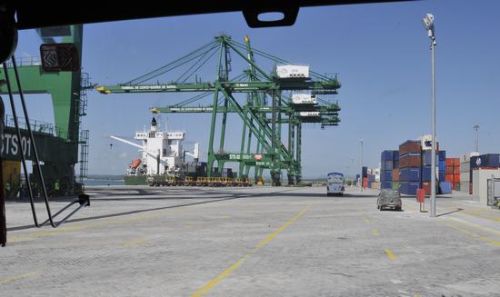 The online-real-time exchange with managers and Cuban officials focused on the topics to be addressed at the II Business Summit of the Americas, including food security and agribusiness, integration and financial inclusion, economic empowerment of women, energy, infrastructure, logistics and connectivity, innovation and information technology.
To a number of questions and comments on ZEDM, General Director Ana Teresa Igarza replied that requests received are in the process of preparing their respective documentations.
Projects approved are in the process of commercial register and will be announced once they are established in the zone, destined to become Cuba's commercial port to the world; inasmuch as ZEDM is the result of the island's effort to boost foreign investment and update its economic model.
Igarza added that the area provides spaces for various industry branches and includes the provision of modern services.
The new container terminal at Mariel is managed by the world's leading company PSA, from Singapore, and has a development strategy including its extension to a maximum of two thousand 400 meters of quay, an annual operational capacity of three million containers, and its specialization as trans shipment port.