In the presence of businessmen from more than 70 countries, the 33rd Havana International Fair, Fihav 2015, the most important annual trade event in Cuba, begins today.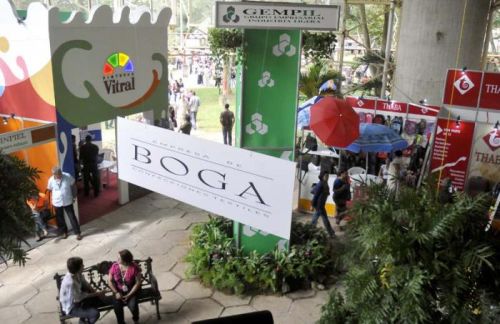 The presentation of goods and services portfolio of Labiofam Cuban Business Group and the holding of the Eighth Session of the Cuba-Russia Business Committee are the first activities of the fair, dedicated to the promotion of exports of this island.
Also on the list are bilateral meetings of that committee and a business encounter with Cuba and Ecuador, according to the general program of this multi-sector trade fair, the biggest one in Cuba and one of the most important event in the region.
Rodrigo Malmierca, Minister for Foreign Trade and Foreign Investment and president of the Organizing Committee, will present tomorrow, also in the Central Pavilion, the Board of Foreign Trade and the second version of the portfolio of opportunities for the participation of foreign capital.
Among the new features of Fihav 2015, to be run until November 7 at the 25 pavilions and outdoor areas of Expocuba, the country's largest exhibition site, stand comprehensive export projects, a business round from Caribbean companies, a seminar on economy trade for Sao Paulo entrepreneurs, and a lecture by the Monetary Council of Sucre.
A seminar for Vietnamese businesses, a business round of South African companies, and business meetings of Cuba with Brazil, Argentina, Mexico, Venezuela, Portugal, Germany and other nations, are included in the agenda.
According to organizers, about 10 countries more than in the previous event are participating in this edition and the exhibition area reaches nearby 20,500 square meters, about 2,000 more of the total of Fihav 2014, aspects that make it stand out as the highest trade fair in more than one decade.
Some 365 companies from all economic sectors are exhibiting their products in 121 stands in the Cuban pavilion, and the participation of the Office of the Mariel Special Development Zone (ZDEM) is included this year, with an important exhibition area where the investment projects approved will be announced.
Among the most represented countries stand again Spain, followed by Venezuela, Brazil, Mexico, Canada and Germany, which are among Cuba's main trade partners.
The attendance of 30 high-level delegations, 17 of which led by ministers, and the representatives of 50 chambers of commerce, associations, and institutions promoting that activity of 35 countries, are also expected.