The historic leader of the Cuban Revolution, Fidel Castro, met on Thursday with officers and civil workers of the Ministry of the Interior and the Revolutionary Armed Forces (FAR).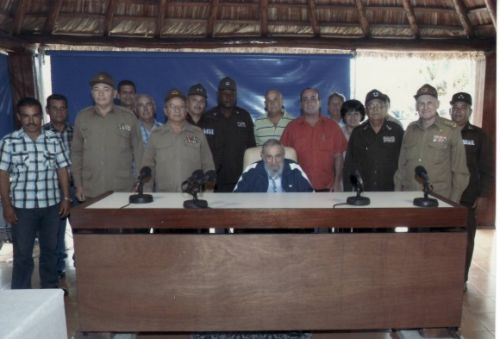 Fidel Castro presented them with diplomas acknowledging their work in food production, according to a press release published here.
In an animated dialogue with the participants, the historic leader referred to the rapid growth of the world's population, amid climate change, the crisis due to water shortage and international conflicts that lead to an increase in prices.
According to the press release, under these conditions, Fidel Castro noted the importance of increasing food production, using science and enhancing its influence on the reproduction and development of animals.
Fidel Castro also referred to the Cuban people's awareness, forged by the revolutionary process, which influenced the creation of high values in human beings.