Bolivian President Evo Morales ruled out the possibility of amending the Constitution seeking another term and said that the one beginning on Thursday will be the last one.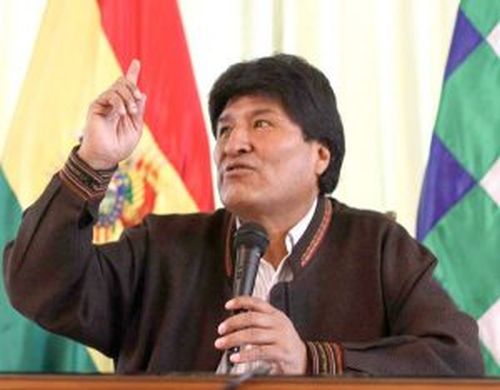 "I want to fulfill the wishes of the Bolivian people until 2020 and then I want to return to my land, to agriculture, to Villa Tunari", said Morales during a press conference at the Government Palace.
"The people will decide if the Constitution must be changed to improve justice, but I have never thought of re-election. The opposition is the one talking about it. The opposition is the one that wants Evo to be re-elected, to rule forever", he said.
"Since the opposition began to talk I think that is what it wants. My task has been always to fulfill my duty with the people", said Morales while stating that after 2020 he will devote himself to gastronomy.
He also praised US President Barack Obama's decision to send a delegation to the investiture and reiterated that before the announcement of talks between Cuba and the United States, contacts between Bolivia and the northern country had already been settled.
"We only call for respect", said Morales.
He also reiterated the need of a united opposition and highlighted that the party "Movimiento Al Socialismo needs a constructive and united opposition.