Bolivia President Evo Morales stressed his admiration and respect towards the historic leader of the Cuban Revolution, Fidel Castro, who is celebrating today 89th birthday.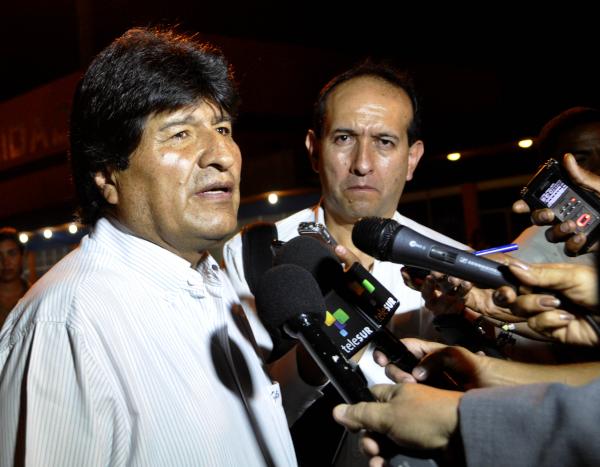 Morales, who is attending here the celebrations for the Cuban leader's birthday, stated upon arriving in Havana yesterday night that he is "very pleased and happy of accompanying our brother Fidel Castro on his birthday."
In statements to the press at the Jose Marti International Airport, the Bolivian statesman also referred to other issues such as the restoration of diplomatic relations between the United States and Cuba, an event he described as "a victory of the Cuban people and the entire world's unity."
The world is with Cuba, Morales said after making a brief historical account about the event.
Regarding the statement by the Political Council of the Bolivarian Alliance for the Peoples of Our America-Peoples' Trade Treaty, which took place on August 10 in Caracas, Venezuela, he said "our duty as governments is to defend others that are being economical and politically attacked." In that sense, he delved into the example of the Ecuadorian right attack against the government of President Rafael Correa and the process of the Citizen Revolution.
The Bolivian head of State came accompanied by Foreign Minister, David Choquehuanca, and met here with Cuban Deputy Foreign Minister, Ana Teresita Gonzalez, and Bolivia's ambassador to Cuba, Palmiro Leon.