The High Representative of the Union for Foreign Affairs and Security Policy Federica Mogherini arrived on official visit to Cuba on Monday, March 23.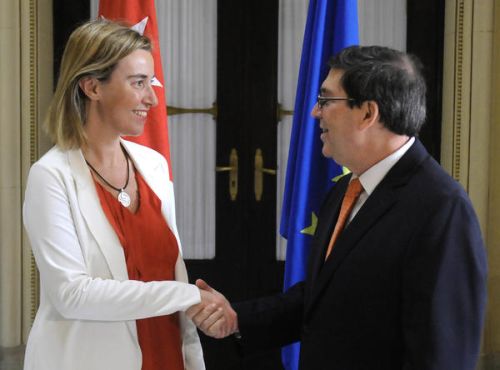 Mogherini has already held talks with Cuban Foreign Minister Bruno Rodriguez and is scheduled to meet with other local authorities.
The visit takes place as the European Union and Cuba hold negotiations towards a political and cooperation accord, reads a communiqué recently issued by the European Foreign Affairs Service.
"The European Union has closely followed developments in Cuba and its relations with key international actors, which favors a new dynamic in the region and in Cuba itself, offering new opportunities for all," reads the communiqué.
The European Union and Cuba started negotiations for a first bilateral accord in April 2014 and in March 4 and 5 this year, they held the third round of negotiations focusing on bilateral cooperation.