Sheikh Tamim Bin Hamad Al-Thani, Emir of Qatar, arrived in Cuba on an official visit, in the first stopover of a tour that will later take him to Mexico and Venezuela.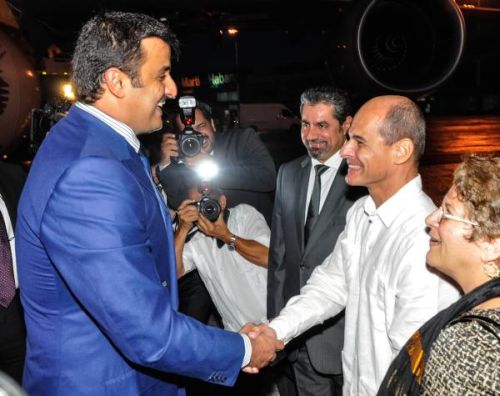 According to reports from Granma newspaper, the visiting Head of State was received yesterday at the Jose Marti International Airport by Cuban Deputy Foreign Minister, Rogelio Sierra, and members of the Arab countries' diplomatic staff accredited in the island.
During his stay here, the Qatari statesman will hold official talks with Cuban President, Raul Castro, and develop other activities.
The Emir's visit to Cuba is included in the context of the development of bilateral relations started in 1989, and in that sense, the ways to encourage and deepen them will be analyzed, among other issues of common interest.