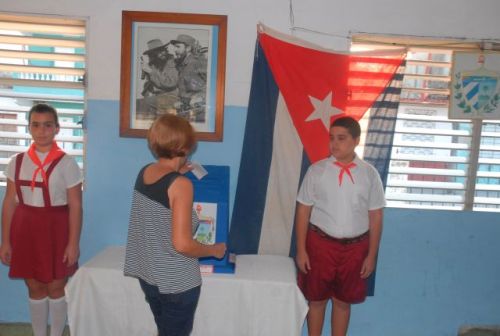 Many residents of Sancti Spiritus were out in the streets before sunrise in order to exercise their right to vote, with which they will elect the delegates to the Municipal Assemblies of the People's Power.
Being guarded by pioneer students, the 1 020 polling stations of this central Cuban territory opened doors at 7:00 AM and will be closed at 6:00 PM, even in the case of missing electors.
Sancti Spiritus Countryside People Vote for Cuba
Over Eight Million Cubans to Vote in Municipal Elections
Nevertheless, polling places are allowed to close earlier in case all electors cast their vote before closing time.
In order to vote, it's necessary to identify oneself with the corresponding ID card or similar one for army institutions people. Minors who are already 16 and don't have ID yet, can use their regular identification documents.
The second round of these elections will be held next April 26th, for those constituencies where none of the candidates get 50% of valid votes.