Cuba implemented a National Plan for Prevention and Confrontation of Ebola virus to avoid its entrance and dissemination in the country, Gramma newspaper reported.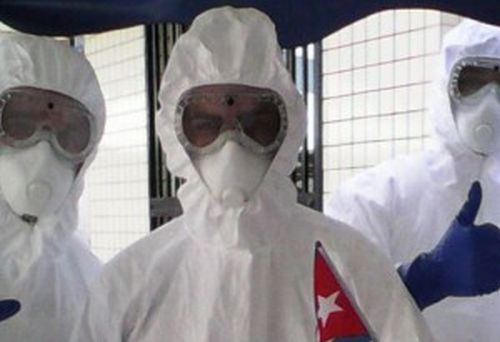 The strategy envisage hygiene measures of vigilance, prevention, attention and bio-security, which make possible, with the participation of all sectors, the early detection of cases and immediate implementation of control actions.
The country formed a Working Group of coordination along with the National General Staff of the Civil Defense, assisted by Management Center of the Public Health Ministry, which monitor and assess the national and international situation 24 hours a day, explained Francisco Duran, National Director of Epidemiology.
The medical attention was organized for the different levels of the system, going from the suspect state up to the conclusion of epidemiological surveillance, while medical institutions are conditioned for surveillance of the risky cases, and attention to suspect patients of the disease.
Diagnostic capabilities were increased at the Institute of Tropical Medicine Pedro Kouri (IPK), for processing samples of suspected cases of haemorrhagic fevers were increased, and the specialists prepared in developed countries' laboratories.
It was created Training Center at the Institute of Tropical Medicine Pedro Kouri to meet the human resource training processes, which included the activities of treatment and disease control.
At the same time the international health control measures and epidemiological surveillance at points of entry into the country increased.
The Ebola virus is included in the list of very dangerous diseases in the highest risk group (IV), reaching a mortality of up to 90 percent.
The disease is characterized by sudden high fever, severe weakness, muscle pain, headache and sore throat, followed by vomiting, diarrhea, rash, impaired kidney, liver function as well as internal and external hemorrhage.