The dead in Nepal amounted to eight thousand 216 between the earthquakes of the eve and the one of April 25, said the Ministry of Interior.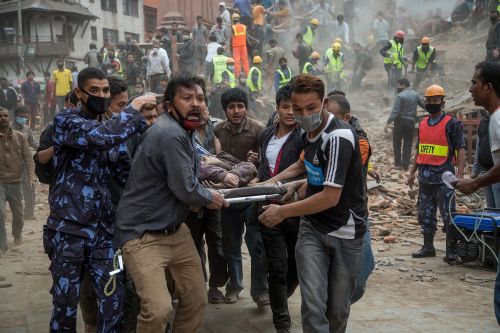 The report indicates that those killed in the earthquake yesterday amounted so far to 65, a susceptible figure to increase because there are several whose life is feared and even debris are removed at various locations among the more than 200 thousand people were injured.
Just beginning to recover from the shock of 17 days before the mountainous Himalayan nation was rocked by another measuring 7.3 degrees on the Richter scale, whose epicenter was located not far from Mount Everest, in one of the area hardest hit by the first, of 7.9 degrees.
According to local authorities, most of those killed and injured by movement on Tuesday were due to the structures of many buildings were resentful after the earthquake of last April, the worst in Nepal in the last 81 years.
Experts say the quake's Eve and more than six intense aftershocks that followed are a sign of the persistent process of readjustment of the crust in the region and did not rule out the occurrence of new movements of relative magnitude.