Gema is more than our daughter, she is a symbol of the victory, Gerardo Hernandez said in Portugal when speaking of a baby who has been the best ending for a struggle of many people in the world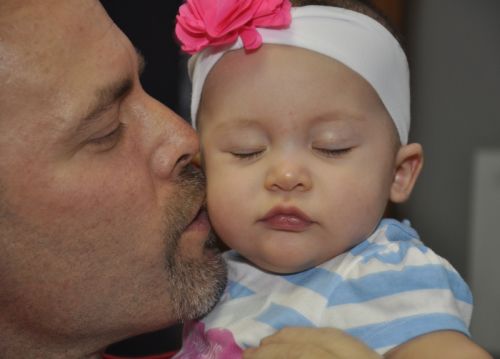 The father, a prisoner in the United States, and the mother, Adriana Perez, waiting in Havana, but they were doomed to separation for more complex distance than sea: the hostility of a country that punished and "treated him cruelly" -as Gerardo explains-, when sentencing him to more than two life terms.
Since the early years of imprisonment, the unjust of the case was highlighted, because Washington detained Hernandez for monitoring extremist groups settled in Miami that planned and executed actions against the people of Caribbean island.
So it did it with Hernandez, and Antonio Guerrero, Ramon Labañino, Fernando Gonzalez, and Rene Gonzalez, a group internationally known as the Cuban Five.
At the beginning there was much confidence regarding that freedom would be soon achieved, but the years passed without success, legal appeal is exhausted, and the hope for Adriana and Gerardo to conceive a child is vanished.
"I have been a father when I almost thought that possibility was lost. I had almost prepared me psychologically for not being a father ever, and I remembered my nephews with the comfort of being at least an uncle," he told Prensa Latina.
After more than 16 years of imprisonment, Gerardo was finally released to a great extent thanks to a relentless international campaign in which hundreds of thousands of people, who defended their innocence, were involved.
According to Hernandez, the release was a surprise, because even some days before, he was locked in a punishment cell at the Oklahoma prison, as had done so many times before although he never committed indiscipline.
The return was a radical change: from a solitary cell to Cuba, his wife, his family, the birth of Gema, the delight of a country that had long awaited.
Now the family is grateful to many friends who gave their efforts to the cause, because "we will never forget that this happiness we have is the result of the work of many men and women who made sacrifices for us, "said the Hero of the Republic of Cuba.