The University of Havana's staircase witnessed again a concert, this time in support for Venezuela, while other Cuban cities will host a similar event today.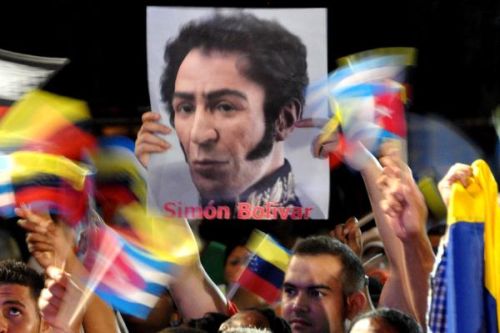 In the open area on streets San Lazaro and L, before the famous University hill, a crowd sang and danced to reaffirm themselves as part of Bolivar's Great Homeland.
The concert coincided with a significant Cuban anniversary, the protest that 137 years ago led hero Antonio Maceo under Baragua mango trees, in eastern Cuba, to reject the insulting peace of the Zanjon Pact.
Well-known artists and young talents from art schools sang for Venezuela, Cuba and Latin America, before an ocean of flags and the always faithful student audience.
Raul Torres, Marta Campos, the Moncada Group, Adrian Berazain and Tammy Lopez, among others, dedicated their songs to Venezuelans.
The central city of Santa Clara will host another concert today at the Plaza Ernesto Che Guevara, where the mortal remains of the legendary Argentinean-Cuban fighter lie.
As well as expressing the support for President Nicolas Maduro's Government, the concert will pay tribute to the legacy of Commander Hugo Chavez, who visited that plaza in October 2007.