Authorities and personalities signed a book of condolences opened at the Embassy of France in Cuba for the terrorist attack on the headquarters of weekly Charlie Hebdo in Paris.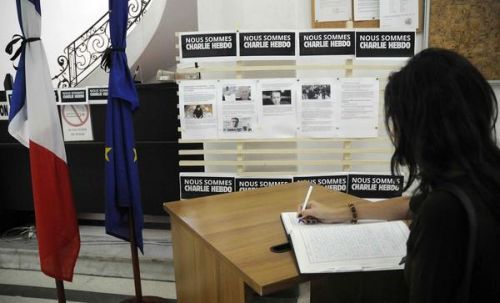 In the action, 12 people were killed and another 11 were seriously injured.
The Vice President of the Cuban State Council Mercedes López, on behalf of the leadership of the Caribbean nation and its people, condemned this heinous deed of blood.
Cuba, which has suffered numerous losses of lives, categorically condemns terrorism in all its forms and manifestations, she said.
"We tell the fraternal French people and the families of the victims we extend our solidarity," added López in a diplomatic note from the Caribbean country's embassy in France.