Cuban Vice President Ricardo Cabrisas continued Wednesday his working visit to Russia, which is focused on promoting the signing of new bilateral agreements in energy, metallurgical and pharmaceutical areas.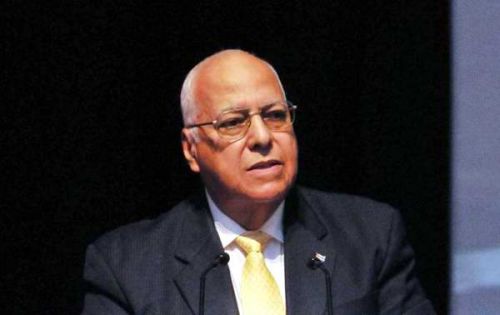 Cabrisas started on Monday a broad agenda of meetings with Russian authorities and representatives of the economic and business sectors involved in the realization of the sealed agreements between Presidents Vladimir Putin and Raul Castro in 2014 and in the contacts made so far this year.
Tomorrow, the vice president of Cuba's Council of Ministers is scheduled to meet with the Chairman of the Federation Council, Valentina Matvienko, and will be also received by Russian Deputy Prime Minister, Dmitry Rogozin.
It is expected during the day the signing of several agreements on energy cooperation, metallurgical and pharmaceutical industries.
Cabrisas met on Wednesday with the president of the automotive KAMAZ Corporation, Sergey Kogoghin, and with the First Deputy Chairman of Vnesheconombank, Pyotr Fradkov, according to Prensa Latina.
The Cuban vice president also exchanged ideas with the Chairman of the Board of Joint-Stock Company "Russian Agency for Export Credit and Investment Insurance", Alexei Tiupanov, a key moment in the negotiations to strengthen the implementation of joint projects.
Prospects for modernizing the KAMAZ truck park that exists in Cuba, as well as cooperation between Russian and Cuban banks were also discussed in general terms, according to sources of the Cuban delegation.
Yesterday, Cabrisas was received by Russian Minister of Defense, Sergey Shoigu, with whom he discussed current issues of military-technical cooperation between Cuba and Russia.
The previous working visit of the Cuban Vice President was held in April this year, on the occasion of a special session of the Intergovernmental Commission held in Kazan, Republic of Tatarstan, Russian Federation.
Also, as a member of the official delegation, Cabrisas attended the celebrations for the 70th anniversary of victory over fascism in Moscow with President Raul Castro.