Cuban President, Raul Castro, met with top leaders of Chile's Progressive Party, Marco Enríquez-Ominami and Pedro Abarca,  it was officially reported today.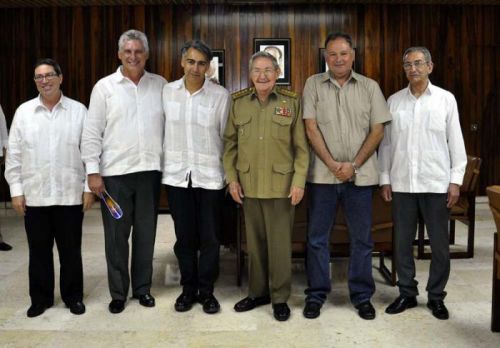 During the meeting held yesterday with the president and the general secretary of that organization, respectively, on a visit to this country, the current situation in the region, the progress in the Latin American and Caribbean integration process, and other international issues, were also discussed, a note released here states.
Cuban First Vice President, Miguel Diaz-Canel, Foreign Minister Bruno Rodriguez Parrilla, and the Head of International Relations department at the Communist Party of Cuba's Central Committee, Jose Ramon Balaguer Cabrera, attended the meeting.