All Cuban health professionals working in Sierra Leone fighting Ebola epidemics have returned after staying for six months in that African nation, media stressed today.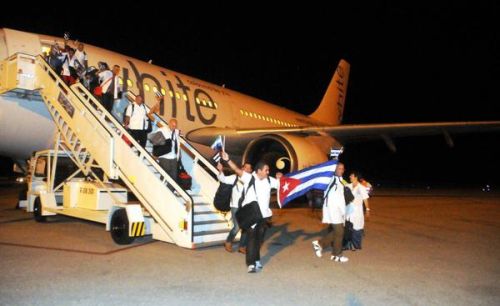 The group of 64 collaborators, from the Henry Reeve contingent, was taken to hospital where they will pass the process of epidemiological surveillance and control established for those arriving from countries affected with Ebola virus.
A first group of 150 health collaborators, 98 from Sierra Leone and 52 from Liberia, returned to homeland on Sunday, March 23.
More than 250 Cubans physicians and nurses are members of the Henry Reeve contingent.
The work made by the Cuban health professionals not only preventing the disease but also assisting people has been recognized by the authorities of the affected nations and international bodies.