The 41st Brigade of the Henry Reeve International Contingent specialized on facing disasters and major epidemics, leaves today for Nepal, to assist the victims of the earthquake.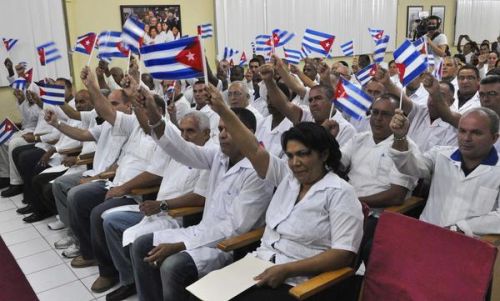 The group, composed of 49 professionals, including 25 doctors of various specialties, was ready in short time, according to a report released in the Granma newspaper.
Marcia Cobas, deputy minister of the Ministry of Public Health, said that in 24 hours they were ready specialists and equipment.
Cobas noted that the brigade carries to Nepal a field hospital that includes services of a surgical unit, sterilization, intensive care unit, possible diagnoses (including x-ray, laboratory semi-automated ultrasound) as well as areas for consultation and rehabilitation services, one of the most important efforts to make in the coming days.
She stressed that according to reports issued by officials from the Cuban Foreign Affairs Ministry located in China for organizing the arrival of the brigade, there is great expectation in the population of Nepal by the arrival of the Cuban hospital.