The official visit to Cuba of Uruguayan Foreign Minister, Rodolfo Nin Novoa, reaffirmed the common willingness to strengthen bilateral ties of friendship and cooperation, both sides stated.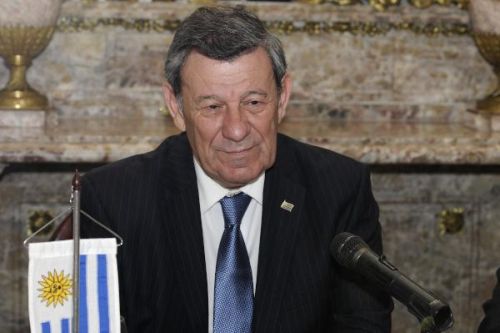 Cuba's Foreign Minister, Bruno Rodriguez, received his Uruguayan peer at the headquarters of the Ministry of Foreign Affairs.
During the meeting, both officials stressed the excellent relations between the South American country and this nation in several fields, as well as the close friendship between the two governments and peoples.
Nin Novoa expressed his satisfaction for being in the land of National Hero, Jose Marti, to whom he paid tribute by placing a wreath at the capital's mausoleum that bears his name.
He also thanked Cuba's contribution to the eye care of more than 60,000 Uruguayan patients through the Operation Miracle program.
On the other hand, Rodriguez stressed the similarities of both governments on issues of the international agenda, and the high level of political consensus reached in the regional integration mechanisms.
The Uruguayan visitor was received by Cuban President, Raul Castro, at the Palace of the Revolution, seat of the executive.
During that meeting, both parties reaffirmed the willingness to continue working on the implementation of the Bi-national Program, agreed during the visit of Raul Castro to that Southern Cone nation in March.
As part of the agenda of his visit, Nin Novoa also attended yesterday the first meeting with the press regarding the celebration of the 25th Havana International Book Fair, from February 11 to 22, 2016, which will be dedicated to Uruguay.
On that occasion, the visitor remarked that President Tabare Vazquez will visit Cuba that date.