Cuban First Vice President of the Council of State and Ministers, Miguel Diaz-Canel, began today the program of his one-day official visit to South Africa, to meet with the country's main authorities.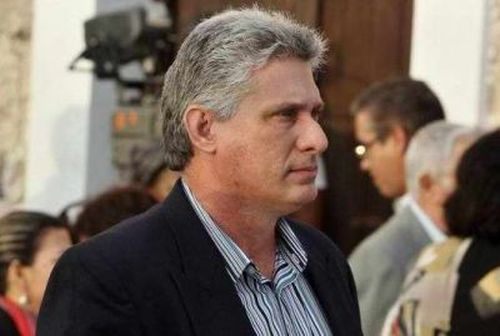 The Cuban leader was welcomed today morning at the Oliver Tambo International Airport, in the city of Johannesburg, by Deputy Minister of Trade and Industry Mzawandile Masina.
The full agenda of the island's first vice president also includes a visit to the Liliesleaf Museum, located in the suburb of Rivonia, on the outskirts of Johannesburg, a farm that was used as a refugee for the most prominent leaders of the liberation movement in South Africa, such as Nelson Mandela.
Before concluding his visit, Diaz-Canel will stop in the emblematic Freedom Park, a 52-hectare complex, located in the Salvokop Hill, over the city of Tshwane (Pretoria), to pay tribute to more than 2,000 Cubans who were killed in African land.
Diaz-Canel will tour the place, where the names of some 75,000 South African men and women who were victims of colonialism and racism, as well as in combat against repression have been inscribed in a 697-meter long wall.
As an example of the excellent level of relations between South Africa and Cuba, Diaz-Canel met with the General Secretary of the Communist Party, Blade Nzimande, who is also Education minister, and expects to hold meeting with President Jacob Zuma, and Vice President Cyril Ramaphosa.
Close sources to the meeting stated that Diaz-Canel thanked for the permanent support to Cuba in this southern African country and particularly in the struggle against the blockade U.S successive administrations have imposed on the Caribbean nation for more than five decades.
This is the first stop in a tour the Cuban leader is carrying out for southern Africa, which will take him to Angola, as of tomorrow, and Namibia, where Diaz-Canel will lead the Cuban delegation to the celebrations on occasion of the 25th anniversary of that nation, on March 21, and the inauguration of President-Elect Hage G. Geingob.