With his visit to Namibia, Cuba First Vice President, Miguel Díaz-Canel, concluded a tour by three African countries, which also included South Africa and Angola.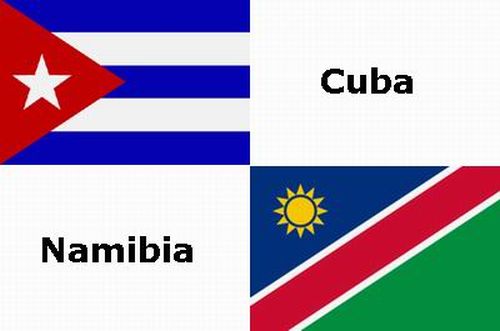 Parliament member Utoni Nujoma, the Ambassador of Havana in Windhoek, Giraldo Mazola, and the Ambassador of Venezuela, Juan Carlos Barrios saw Díaz-Canel off at the Hosea Kutako International Airport.
Cuban vice president arrived to this capital last of March 19 to attend the celebrations for the 25th anniversary of the proclamation of the Namibian independence and the inauguration of President-elect, Hage Geingob.
During his four-day visit, he received countless tokens of affection for the island, its people and especially to the historic leader of the Revolution, Fidel Castro.
After concluding his stay in Namibian soil, Diaz-Canel goes to India, last leg of his trip.
He was accompanied by Gerardo Peñalver, general director for Bilateral Affairs, in the Ministry of Foreign Affairs, and Angel Villa, director of sub-Saharan Africa in the Foreign Ministry.
The links between Cuba and Namibia, that reach 25 years, were restored in 1990, shortly after the proclamation of independence and the coming to power of the South West Africa People Organization (Swapo) and the first president Sam Nujoma.