The Cuban medical brigade that arrived in Dominica to give solidarity assistance after the passing of Tropical Storm Erika begins working today in that Caribbean nation.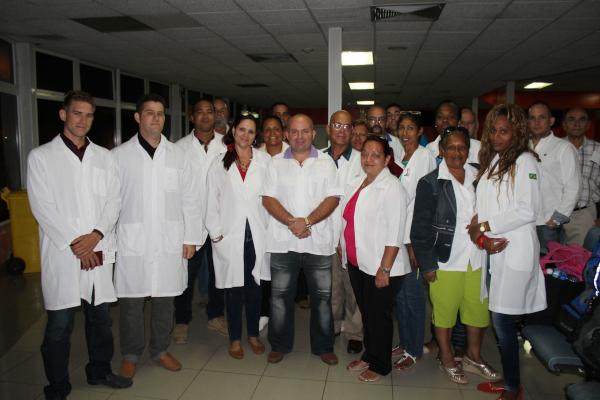 The head of the contingent, Norberto Ramos, stated that health authorities of that country firstly offered an overview of what happened there and presented their needs for more effective support.
They decided to reinforce the work in the capital, as they have much of its medical staff and nurses away from the center and many lost relatives, as well as they are impossible to move due to the effects of the weather phenomenon, Ramos told the Cuban television.
Epidemiologists will be moving in different affected areas, we will provide support in a hospital with our nursing staff, among other activities, he noted.
A brigade of 16 doctors, nurses and epidemiologists, three construction engineers and two electricity technicians traveled Monday to join to the work of care to the victims of Tropical Storm Erika in the Commonwealth of Dominica.
Cuba took about 1.2 tons of medicines, supplies and disposable materials. The contingent was established in just 12 hours.
Specialists who returned this year from fighting Ebola virus in West Africa, and the earthquake in Nepal, are among the staff who will assist those affected people.