Cuba and the United States will open dialogues next week on Human Rights, meeting suggested by Havana and accepted by Washington, said here a Foreign Ministry official.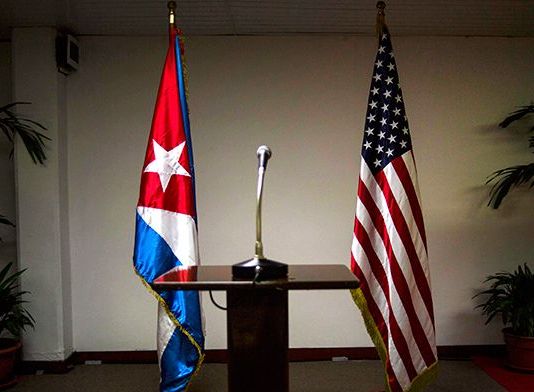 In press conference, Pedro Luis Pedroso, general deputy director for Multi Lateral Affairs and International Law in the Foreign Affairs Ministry said the dialogue will take place on March 31st in the USA capital.
Statement Released by the Ministry of Foreign Affairs of Cuba
Cuba, US Delegations Exchange on Telecommunications
Cuba expects the meeting will take place in a constructive environment, on reciprocal basis, without conditions, or discriminatory treatment and within full respect to the sovereignty, independence and the no interference in the parties' internal affairs, Pedroso said.
He added the dialogue will include topics of interest for both countries and in that context Cuba will talk on its achievements in the promotion and protection of Human Rights, not only for the people, but also to numerous nations in the world, with which the country has cooperated in sectors like health and education.
At the same time we will talk on our concerns about the situation of Human Rights in USA and in other places where that country has direct incidence, he added.
These talks on Human Rights are an example of the will of Cuba to exchange with USA on any topic despite differences, under basis of equity and reciprocity, he remarked.
We are conscious of the deep differences between us and the USA government regarding political systems, democracy, human rights and international law, but we have the invariable wish that both countries can have a civilized relationship within the recognition and respect of these differences, he added.