Delegations from Cuba and the United States held an unprecedented dialogue on human rights, framed in the rapprochement process announced on December 17 by Presidents Raul Castro and Barack Obama.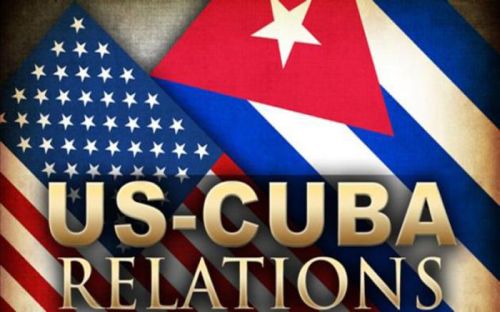 Although many issues are in the agenda parallel to steps to normalize diplomatic relations and open embassies in their respective capitals, this arouses particular interest in both countries and the international community, since it is one of the most used by Washington against the island.
For decades, successive U.S. administrations have accused Havana of violating human rights, denouncing that White House stance as a speech to justify the economic, commercial and financial blockade in force for more than 50 years and other hostile policies.
In that context, the parties will return to the negotiating table in a few hours, a common scenario in recent months, since Raul Castro and Obama expressed in simultaneous speeches the decision to move towards the normalization of ties.
According to Pedro Luis Pedroso, Assistant Director-General for Multilateral Affairs and International Law of the Cuban Ministry of Foreign Affairs, the Caribbean island expects the agreed meeting to pave the way for human rights talks elapse in a constructive environment.
The official, who arrived in this capital yesterday leading the island's delegation, also expressed last week some expectations developed under the full respect to sovereign equality, independence and non-interference in internal affairs, enshrined at the UN Charter.
He also recalled that Cuba proposed since July 2014 to analyze the issue of human rights, despite the deep differences between the two governments in the field of political systems, democracy and international law, which should not prevent the civilized dialogue.
On the other hand, State Department spokesman Jeff Rathke told journalists on Friday, March 27, that the hosts will be led in the talks by the Assistant Secretary of State for Human Rights, Tom Malinowski.
"The objective of the meeting is to discuss the structure and methodology for future talks on the issue," he said.
Rathke considered the exchange of criteria to be held tomorrow as an element more for the progress of the bilateral dialogue, after mentioning recent meetings related to information technologies and communications.
Aviation, legal and orderly migration, postal mail, marine protected areas and hydrography are also among the issues of common interest, boosted by the December 17 announcements.
Since then, Cuba and the united States have held three rounds of talks, two in Havana and one in Washington, focused on the restoration of diplomatic relations and the opening of embassies.
According to the parties, the meetings of the last three months have been characterized by respect and constructive atmosphere, while recognizing the deep differences and complexity to overcome decades of estrangement.