U.S. nephrologists will give as of today a series of lectures at the "Professor Abelardo Buch Lopez" Nephrology Institute, in Havana, Granma newspaper reported.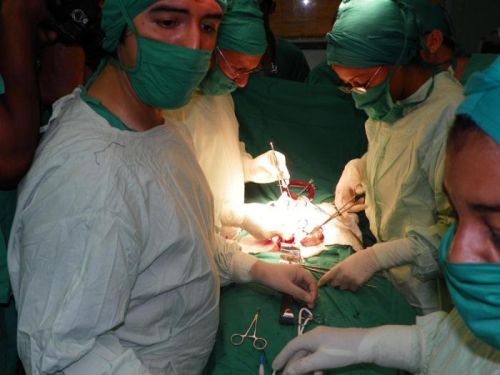 The refresher course in renal transplantation, sponsored by the Miami Transplant Institute (MTI) at the Jackson Memorial Hospital, will include among its speakers five professors, who mostly belong to the health institution.
They will exchange experiences with about 80 lecturers from all over the country, representing the centers dedicated to this specialty in the Caribbean island, the daily reported.
Cuban nephrologist, Alexis Perez Rodriguez, a member of the organizing committee, stated that among the guests are Gaetano Ciancio, leading the MTI; as well as the director of the living kidney donor program, Giselle Guerra; and Professor of Anesthesia and Surgery at the University of California, Claus Niemann.
This is the third time the meeting takes place, in order to develop nephrology activity of donation and transplantation; and refresh our professionals in this field with the latest techniques, the national publication stressed.