Visiting Foreign Minister of the United Arab Emirates Abdullah Bin Zayed Al-Nahyan signed a cooperation agreement on air services with his Cuban counterpart, Bruno Rodriguez.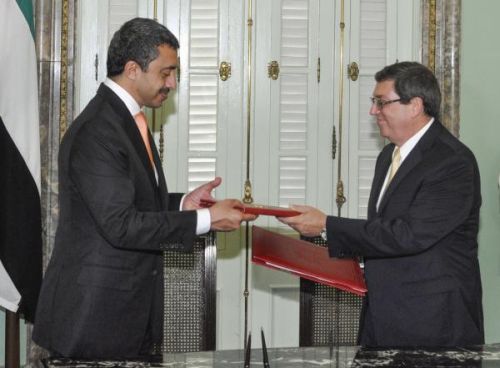 According to official reports, the accord will benefit the two countries, as well as their respective neighboring countries.
Also on Monday, the visiting foreign minister of the United Arab Emirates held official talks with Cuba's First Vice President Miguel Díaz-Canel, during which they reaffirmed the excellent state of bilateral ties and talked about prospects for strengthened economic, financial and trade cooperation.