The Center for Genetic Engineering and Biotechnology of Cuba (CIGB) in Havana presented Thursday the results of the new Cuban medicine PEG-Heberon to treat chronic hepatitis C.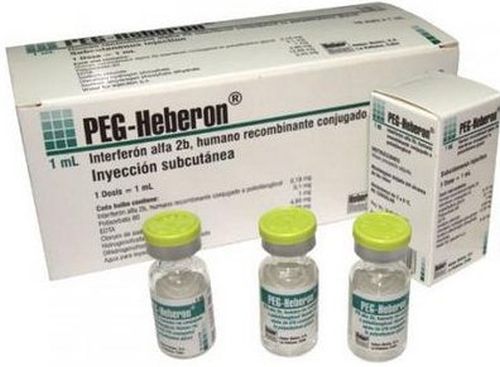 A national workshop on that disease takes place in that Havana center, where the immediate prospects to include new technologies that will improve the quality of diagnosis and treatment of Cuban patients are discussed, specialist Iris Lugo, of the Communication Group and Image at CIGB, explained.
That productive scientific complex has experience in the production of alpha interferon since 1981, and has the necessary technology for the process of protein PEGylation, the source added.
The purification of PEGylated combination derivative from the Cuban interferon alfa-2b, which is marketed under the name of PEG-Hebero' and is presented in an injectable solution of one millilitres to be administered subcutaneously, was conducted in 2005 through that technique.
Each vial contains 180 micrograms of active substance and it is distributed through hospital. In 2010 it was included as basic medicine of the national health system in Cuba. Up to now, more than 90,000 vials have been distributed throughout the Caribbean country, for use in the treatment of about 2,000 patients with chronic hepatitis C.