Cuba was selected by the Caribbean Tourism Organization as the 2nd most relevant tourist destination in the start of 2015, behind the Dominican Republic, press media reported here Wednesday.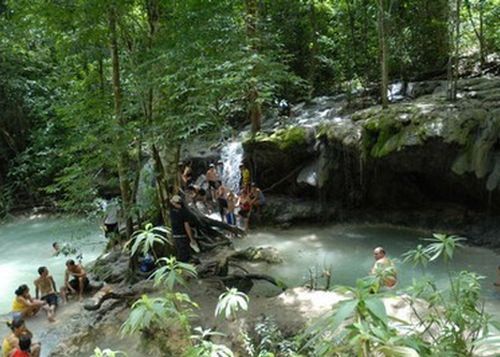 A report by Cuban nwespaper Granma said that the difference between Cuba and the Dominican Republic is getting shorter, since Cuba registered 3.1 million visitors in 2014, and the Dominican Republic, a little bit more than 5.14 million.
In the first quarter of 2015 1.35 million tourists moved to Cuban territory, while 1.49 million travelled to Dominican soil.
According to statistics, Canada, with 551, 360 tourists from January to March, is the country that mostly chooses Cuba as a tourist destination in the region; which can be greatly favored by the recent agreements signed by the two countries to improve air connections and increase the frequency of flights.
According to the Caribbean Tourism Organization such behavior could worry Puerto Rico, as against growth of 15 per cent of visits during the first quarter of the year to Cuba, the Puerto Rican country experienced an increase of just 0.3 percent.
Easing for U.S. tourists to travel to Cuba will also alert the Puerto Rican tourism industry, being affected the influx of American travelers, because the Cuban would become a strong competitor and favour by opening a market hitherto forbidden, according to the source.
Since last December, it has increased interest by Cuba in the world and a sample is the Group of airlines that increase frequency of flights to the archipelago, re-open old stopovers or begin new routes.
In order to maintain the pace of growth in the sector, the largest of the Antilles enlists more than three thousand rooms in its fundamental poles and encourages the inclusion of the non-State sector within the offers that promote travel agencies.
The Caribbean recorded an increase of six per cent in the arrival of tourists from January to April last and projecting similar growth for the rest of the year, the Caribbean Tourism Organization reported.
According to the President of that entity, Barbadian Richard Sealy, in the first four months of 2015 arrived to different islands in the area, 7.9 million people, mostly from United States and Canada.