Cuba emphasized in Geneva the importance of the creation of capacities, aimed at strengthening sustainable systems to face new outbreaks of Ebola.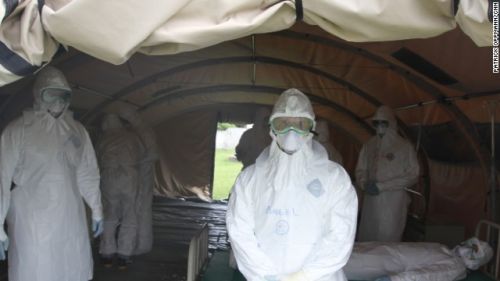 This was expressed by Anayansi Rodriguez, Cuban representative at the United Nations Office based in this Swiss city, after addressing a debate on the issue in the context of 325th session of the Governing Body of the International Labor Organization (ILO), which continues its sessions today.
Our nation is proud to have been among the countries that immediately responded to the call to fight the epidemic in late 2014, sending 256 health professionals who worked for several months in the three most affected countries: Sierra Leone, Liberia, and Guinea, she said.
Rodriguez stated that the island has contributed to train more than 13,200 people in 28 African countries.
She stressed that such contribution took place, as part of an international cooperation effort, in which several African, European and Latin American nations participated, in addition to several UN organizations.
The diplomat said that spirit should also prevail at this stage of recovery, in which ILO will play an important role.
The solidarity collaboration has been echoed in our region. The member countries of the Bolivarian Alliance for the Peoples of Our America held late 2014 a Summit of Heads of State and Government to discuss the issue, she said.
The Community of Latin American and Caribbean States also held a workshop and two international courses for the training of health staff, she stressed.