Army General Raul Castro Ruz, president of the Council of State and Ministers, met with Cardinal Beniamino Stella, prefect of the Sacred Congregation for the Clergy at the Holy See, who is visiting the Catholic Church in our country.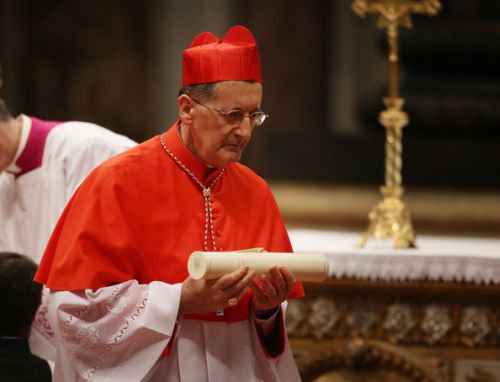 During the cordial meeting, held yesterday afternoon, Raul Castro and Stella talked on issues of mutual interest, particularly the upcoming visit to Cuba of His Holiness Pope Francis.
The distinguished visitor was accompanied by Monsignor Veceslav Tumir, Charge d'Affaires a.i. of the Apostolic Nunciature in Havana.
Cuban Foreign Minister Bruno Rodriguez Parrilla, Caridad Diego Bello, head of the Office of Attention to Religious Affairs at the Cuban Communist Party's Central Committee, also attended the meeting.