Cubans remember today the 147th anniversary of its National Anthem and also celebrates the Culture Day, as a tribute to the first time that song of struggle was heard at a public square.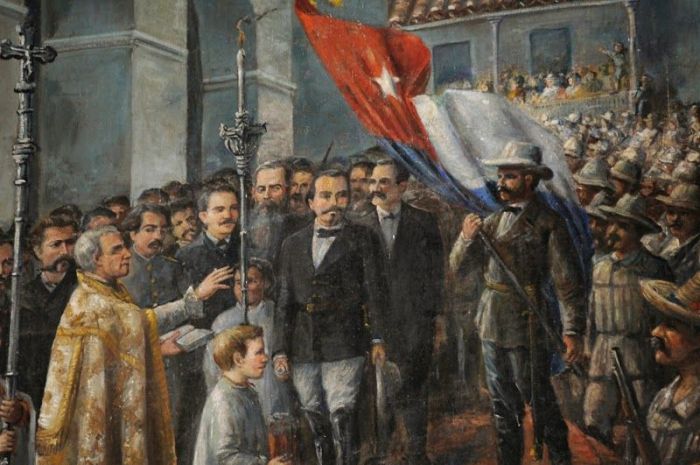 On October 20, 1869, just 10 days after Carlos Manuel de Cespedes rose up in arms against the Spanish colony, the anthem was first chanted in the eastern city of Bayamo.
"La Bayamesa," as it originally named, was composed by Pedro Figueredo (Perucho), and the currently known piece is a small, but energetic version of that anthem.
This war march called to fight the "mambises" (guerrillas who fought Spanish colonization) from the independence struggles with the principle that "dying for the Fatherland is living."
To celebrate the date, every year since 1994, Bayamo holds the Cubanness Festival, dedicated to keep alive the traditions of this island and expressions of the national idiosyncrasy.
Screenings of films and audiovisual shows, exhibitions of folk and traditional crafts, book sales, concerts, theater performances and art exhibitions, make up the agenda of the day of the celebrations.